17.9.12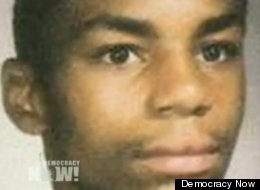 Terry Williams Execution: Man Who Killed Alleged Sexual Abuser Scheduled To Die Next Month: [HuffPo] A Philadelphia judge on Friday granted a condemned man a rare hearing to weigh whether prosecutors failed to disclose key evidence indicating the true motive behind a grisly killing nearly 30 years ago.

The ruling is a major break for Terry Williams, 46, slated to be the first prisoner in more than 50 years to be executed in Pennsylvania while still appealing his sentence. Attorneys for Williams say his life should be spared due to his traumatic and violent childhood, and the fact that he was sentenced to die for killing a man who sexually abused him and other teenage boys.

Judge Teresa Sarmina, of the Philadelphia Court of Common Pleas, did not stay Williams' execution, which is scheduled for Oct. 3, but allowed a hearing next Thursday that opens the door to that possibility. His attorneys want Williams' sentence reduced to life in prison without the possibility of parole.
---
Dispatch: Aboriginal Press Media Group | Permalink | [17.9.12] | 0 comments
267267072875261820
» {Newer-Posts} {Older-Posts} «
0 Comments:
Links to this posting:

/ 17.9.12 / 2012_09_01_archive.html#267267072875261820
---